Zero Waste Travel
My Number 1 piece of advice straight off the bat… TRAVEL YOUR OWN COUNTRY FIRST… seriously, if you are blessed enough to be here in Australia or somewhere that's not unsafe, travel your own country first, trust me, you'll thank me later…
So every year my love & I go on our Annual Motorcycle Ride for 2 weeks. Just us, our Motorcycle, A tent 
 and whatever we can fit in the bike bag on the back.
This is the ultimate back to basics test in my opinion haha 🤣
I have evolved so much in the last few years… Once upon a time I was the woman at the Airport who needed to have the "heavy load" tag added to my suite case (and that was on the WAY to my destination, then normally another suite case was required to bring all the crap back that I'd wasted my time & money on while I was at my destination – YUCK!) anyway… These Days I am the EXACT OPPOSITE 
🤞
So what do I normally pack for our 2 week trip?
1 x pair of black leggings
4 x underwear
2 x pairs of socks
1 x bikini
1 x all weather jumper
3 x tops
I wear my jeans, a singlet, (a bralette
) and my bike riding boots 
I throw in my travel brush & some tinted moisturiser … THATS IT.. 2 whole weeks.. Girls, I know, breathe… Haha 
We make sure we stay in a caravan park half way through or with family or friends half way through so that we can wash our stuff – sleep in an actual bed rather than a tent & have a home cooked meal…
I always take our 
Keep cups
Stainless steel straws
Cutlery
A couple of containers for takeaway
Reusable Filter Water Bottle so that we can stop at any stage for a drink
I also take 2 x cloth bags for any food shopping we do along the way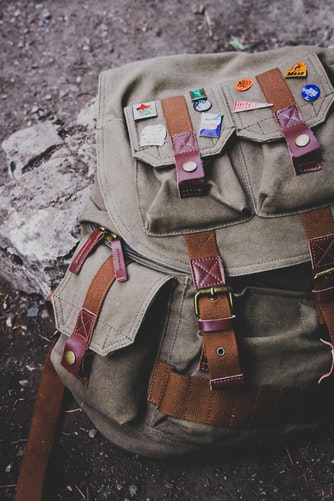 I always make sure I've checked out the major towns we'll be stopping in along the way on the internet so that I know if they have a co-op or fresh food market or bulk food store that I can collect supplies in. This method is NOT fool proof as there are lots of little outback towns that look at you like you're from mars when you ask them to fill your keep cup or ask for "no straw," let alone a bulk food store.
I understand that the beautiful outback is a place where people can only get supplies a certain way & I think they're amazing people for living & keeping those small towns alive & kicking for us to visit.
My advice for a near zero waste travel is to RESEARCH RESEARCH RESEARCH… Be prepared – take your reusables – and just do your best.
You will not do a perfect job the first few times round, it takes experience to get it down pat so don't beat yourself up over it. Take small steps, even if it's just saying no to plastic as much as possible while traveling.
Maybe choose to "dine in" everywhere rather than taking away your meals/drinks.
It doesn't take a huge effort to take your reusable straws or keep cups or cloth bags etc… Every little bit helps…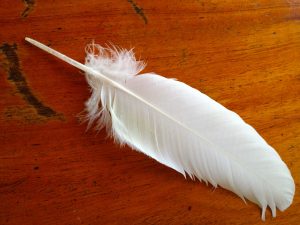 Now… Souvenirs… Everyone has a different opinion … I believe that photographs, journaling & small everyday "things" that are along the way are perfectly acceptably. Now, let's clear the the "things." I'm meaning things like the Kockatoo Feather that I received from a flock of kockatoos as I was out on one of my early morning walks – they were feasting on some local berry bushes & chattering away so I stopped to watch them – one of them wandered over to me, fluttered his huge wings, and ruffled his feathers, not aggressively, but showing off – and out flew A feather, he then went & joined his buddies again – so I picked up the feather, thanked him & continued on my walk.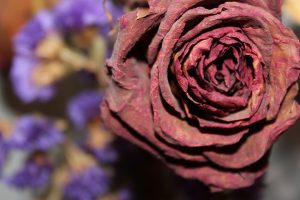 I also have a dried rose from my love's & my first holiday together, he brought it on a romantic whim & I babied it the whole trip so that it got home somehow in one piece to be dried & preserved.
Collect memories, not cheap plastic souvenir crap that's going to gather dust on a shelf for years & then be thrown out.
Kids "presents" from our trips are normally food or if they are in need of something practical I'll try & purchase it while we're on our trip & post it home so that they feel they've been thought of, but once again they don't have cluttered rooms…
Pretty sure that's the basics. Like always, if you have any questions, don't hesitate to shoot me an email or comment on my Instagram so that I can do my best to answer you 
Until next time, safe, happy & Zero Waste travels be yours